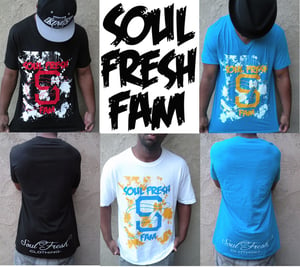 $

25.00
SF Fam Tee and V-Neck were Originally Created as Gear to Rock to Represent Being apart of the Soul Fresh Family, And Nooooow Gear To Represent You Keeping your Soul Fresh Through What ever it is that You Do!!!
Join The Movement, And Continue To Keep Your Soul Fresh!!!
Adult Men and Women sizes Only.
S-XXL
Tees=20.00$
V-Necks=25.00$